Did you know Petersburg School District's has an app? It's everything Petersburg School District, in your pocket. NEVER MISS AN EVENT The event section shows a list of events throughout the district. Users can add an event to your calendar to share the event with friends and family with one tap. CUSTOMIZE NOTIFICATIONS Select your student's organization within the app and make sure you never miss a message. CAFETERIA MENUS Within the dining section, you'll find an easy to navigate, weekly menu, sorted by day and meal type. DISTRICT UPDATES In the Live Feed is where you'll find updates from administration about what's going on in the district right now. Whether that's celebrating a student's success, or reminding you about an upcoming deadline. CONTACT STAFF & DEPARTMENTS Find relevant staff and department contacts under an easy to navigate directory. With the new app, you can access sports scores, cafeteria menus, news updates, and even emergency notifications. Download the app on Android:
https://bit.ly/3vScKMy
or iPhone:
https://apple.co/3ulgvtq
.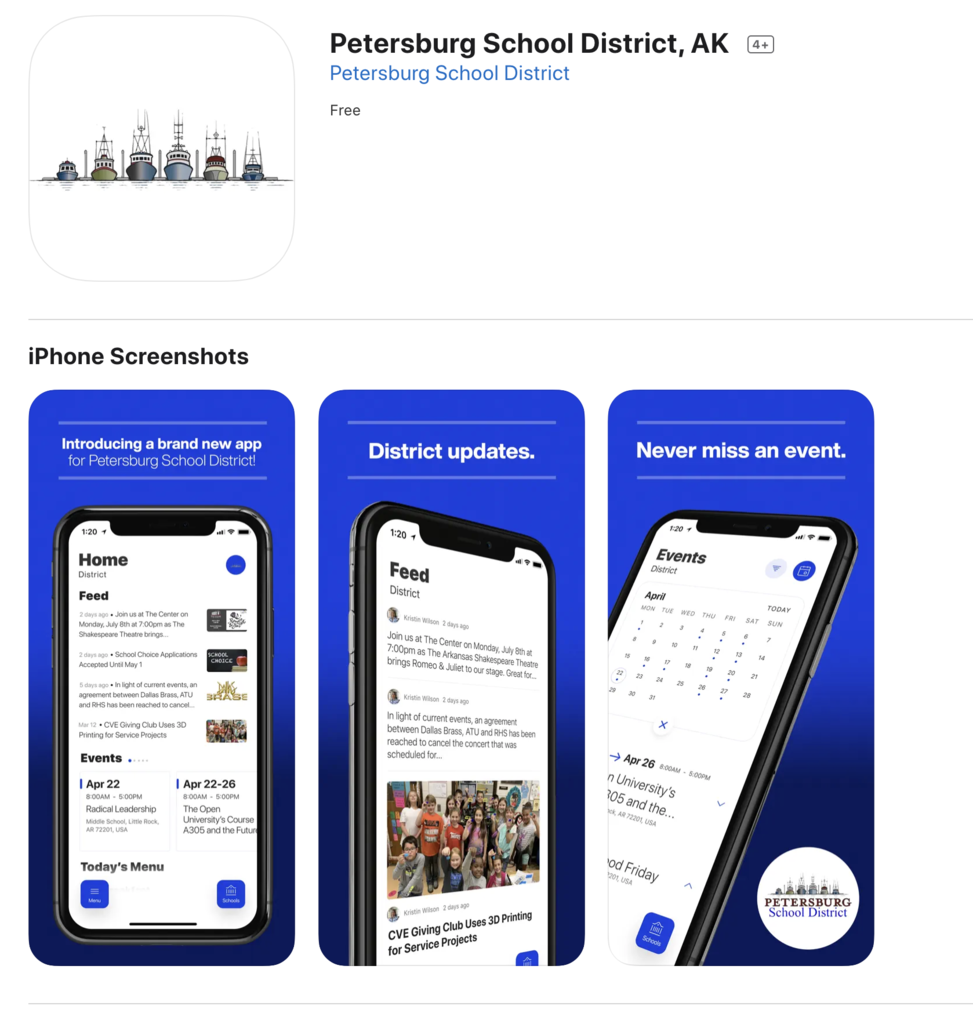 Viking MS/HS Bulletin Friday, September 23, 2022 From the Principal's Corner We have now completed a month of school. Great job! It sure goes to show how fast this all goes by, so make every moment count. After the last two years have impacted all of us, we need to be sure we are doing our best to make up time to get to where we need to be. Thanks to everyone for working together to make sure that this happens. Ambler Moss Today's Happenings Hoop camp this weekend! See below for more information. Coming Up! Mid-quarter is Wednesday 9/28! High School HS Cheer Interest Meeting: Monday 9/26 during Read Block. Thursday 10/6 HS School Pictures (see below for more info) Middle School MS Baking Club on Wednesday, September 28th! Due to having only 16 spots available in the kitchen for students, 8th graders get to sign-up first for the week on Monday. Then 7th graders get to sign-up for the remaining spots on Tuesday with any remaining spots going to 6th grade students. Please pay the one time $40 fee for the baking club to the office. This helps cover the cost of all the supplies to bake. Looking forward to baking with students on Wednesday, September 28th from 3:00-4:15ish! MS School Pictures are Friday, October 7 See below for more information. High School Schedule for 9/26-9/30 Monday: Monday Schedule Tuesday:Odd Wednesday: Even Thursday: Odd Friday: Even Lunch Menu (09/26-09/30) Monday: Frijoles Rancheros Tuesday: Pizza Quesadilla Wednesday: Mac & Cheese and Chicken Nuggets Thursday: Baked Potato Bar Friday: Chicken Tika Masala There is no charge for 2nd chance breakfast or lunch for MS/HS Students this year! IMPORTANT: COVID notification process for students and families 22-23 COVID contact tracing is no longer being conducted at school. If you are interested in knowing the active Covid case count within each school, please check this link on the pcsd website:
https://www.pcsd.us/page/covid-reporting
. It will be updated anytime there are new cases reported at the school. One Call notifications will only be made if there is a significant spike in Covid cases or if staffing is limited. Please do not send your child to school if they are sick or exhibiting symptoms. At-home antigen test kits are available to all students and families upon request in each school office. The District COVID mitigation plan is attached to this bulletin and is also available on the website link above. Viking Hoop Camp Friday, September 23-Sunday, September 25th for players from 2nd-12th grade! Featuring Ryan Orton - Asst Coach at UAA. Pick up applications at school offices or Parks & Rec. $40 Tuition per participant. School Photos Seaprints Photography is scheduled to take student pictures Thursday, October 6th for PHS and Friday, October 7th for MMS! Senior Deadlines: SENIOR YEARBOOK SUBMISSIONS: Seniors must gather the following yearbook submissions by OCTOBER 28: 1) Portrait (head and shoulders), 2)nd choice photo or school id photo, 3) Baby/toddler photo, 4) Parent message, 5) Senior quote, 6)Shoutouts/will, and 7)Blast from the Past photos. **Please make sure you follow the guidelines in the instruction sheet that was emailed to you and also placed in your yearbook folder. Viking Activities (event times scheduled to change!) HS Cross Country: The team is competing in Juneau this weekend! HS Swim: Home Meet Sept 30-Oct 1st! HS Volleyball: First matches of the season are Oct 7-8 at JDHS HS Yearbook Club: Meets Thursdays at lunch in the library! HS ESports: Season begins Monday the 26th! HS Wrestling: Season begins Wednesday, Sept. 28th! HS ASB: Meet Tuesdays at lunch. MS Cross Country: The traveling team is headed to Haines this weekend! Run fast! Lego Robotics: The robotics team will have Practices on Monday, Tuesday, and Wednesday from 3:30 to 4:30 in Mr. Wards' classroom Birthdays Here are the birthdays for the week of 09/25-10/01: Kaden D 9/28 Adam P 9/28 Eleanor DB 9/28 Ben K 9/30 Scotty N 9/30 Ms Dolbeare 9/26 Hope you all have a great day! Program Information Middle School Youth Lead Club announced by WAVE! Working Against Violence for Everyone believes in diversity and inclusion and promotes these values community-wide. These beliefs have encouraged us to launch a new Youth-Led Unity and Inclusion Club for Mitkof Middle School students. This club is intended to encourage our youth to share their experiences surrounding race, gender, and social equity within our society and the Petersburg community. WAVE hopes that through youth participation, we will uplift the voices of our local teens and identify student trailblazers to impact Petersburg. WAVE is excited to announce that we will host our first Youth Unity and Inclusion Club meeting on September 29th at WAVE's SHARED SPACE, 1103 S Nordic Dr. Suite A, from 3:30 pm-4:30 pm. This meeting will be our first introductory club meeting to recruit, hold introductions, and provide more in-depth information about the club. Join us for pizza, snacks, activities, and conversation with a group of your peers and club facilitators! Our goal is to impact our community through youth engagement. When: Sep, 29th, 2022 3:30 pm - 4:30 pm Where: SHARE Space 1103 S Nordic Dr, Ste. A Look Forward To: Introductions, club membership specifics, & activities! Pizza, snacks & beverages! We look forward to meeting you all. 2022-23 PHS TESTING DATES Testing dates for the 22-23 school year can be found at the following link:
https://5il.co/1ii3d
PSAT: This will be offered in our school on October 12, 2022. Due date to sign up and pay the $18.00 fee is Friday, September 9th. The PSAT/NMSQT is the Preliminary SAT/National Merit Scholarship Qualifying Test. The PSAT is a great primer for the SAT, and even the ACT, but it's more than just a trial run. PSAT scores are used to identify National Merit Scholars and award merit scholarships. If you have any questions regarding the PSAT please reach out to Mrs. Mariah Colton or Mrs. Cyndy Fry. SAT: The first test being offered is the SAT on October 1st. Registration is closed. ACT: The ACT is being offered on October 22, 2022. Registration is closed. Scholarship Opportunities Coca-Cola is offering $3,000,000 in College Scholarships, applications are open through October 31. The WebstaurantStore Scholarship program is now offering two $5,000 grants to eligible students to help further their education in the fields of culinary arts or hospitality. We want to reward current or prospective students enrolled in a culinary arts program or majoring in Culinary Arts or Hospitality Management. For more information or to apply, go to :
https://www.webstaurantstore.com/scholarship/
Are you a minority interested in the medical field? The Student National Medical Association (SNMA) Pipeline Mentorship Institute for high school students interested in medicine to participate in a Virtual Pipeline Academy. This free event takes place on Zoom Saturday, September 24 from 12 PM – 5:30 PM EST . Space is limited – high school students who are serious about attending the workshop need to register by 11:59 PM EST on Friday, September 23rd, 2022. Community Announcements & Events Beat the Odds Race/Walk will be held October 8th at 9am! Pre -Registration starts at Lee's Clothing the end of September, or register the day of the race at the community gym. Free shirt for the first 200 to register or donate. Volunteer & Employment Opportunities "Humanity in Progress is looking for volunteers to help with our "Empty Bowls" soup and bread fundraiser and silent dessert auction October 8th at the Sons of Norway from 6pm-8:30pm to raise funds for those experiencing food insecurity in our community. To volunteer please contact
board@psghumanity.org
or call 907-290-3034. We are more than happy to sign volunteer hour sheets as well!" Parks & Rec Youth Basketball Program is looking for volunteers for score keeper and clock as well as referees for the upcoming season in October. If you are interested in volunteer hours, please contact Julie
janderson@petersburgak.gov
, 772-3392 or stop by the front desk to learn more and to sign up. Northern Nights Theater: SHOWTIMES: Fri/Sat at 7 & Sun at 4 Playing 9/23-9/25 Easter Sunday rated PG-13 Playing 9/30-10/2 The Woman King rated PG-13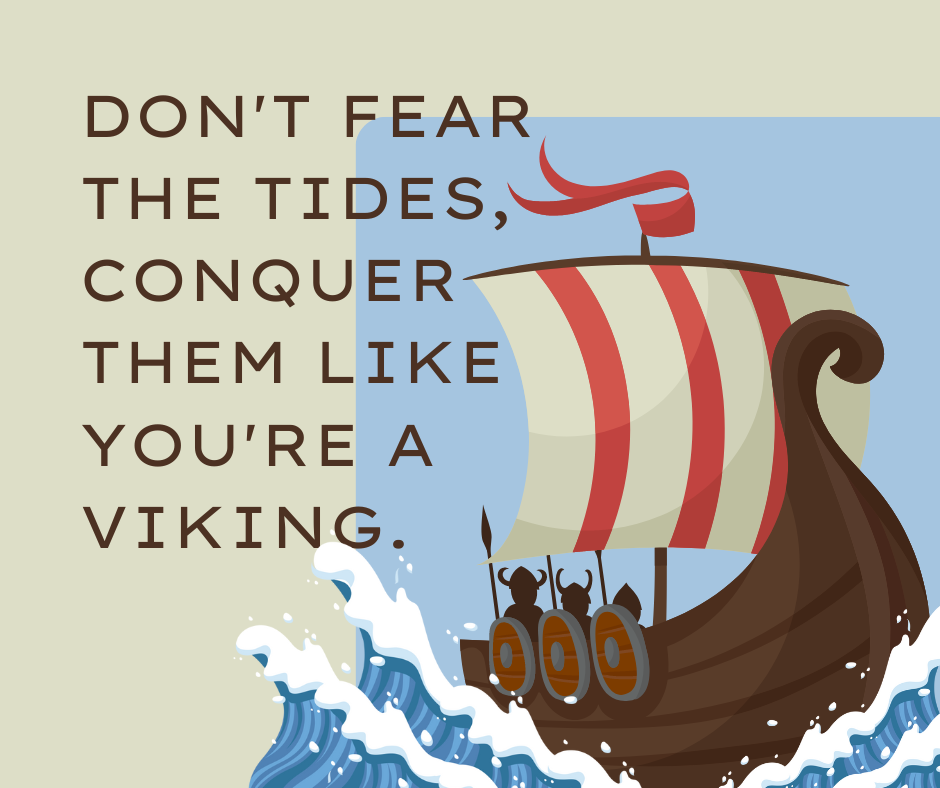 Reintroducing the Petersburg School District App, if you haven't downloaded, you are missing out. NEVER MISS AN EVENT The event section shows a list of events throughout the district. This is synced with the Google Calendar on the website. We add most events to this calendar, find info all in one place. CUSTOMIZE NOTIFICATIONS Sign up for notifications within the app and make sure you never miss a message. BREAKFAST AND LUNCH MENUS Within the dining section, you'll find an easy to navigate, weekly menu, sorted by day and meal type. DISTRICT UPDATES In the Live Feed is where you'll find updates from administration about what's going on in the district right now. Whether that's celebrating a student's success, or reminding you about an upcoming deadline. A great alternative to Facebook updates. CONTACT STAFF & DEPARTMENTS Find relevant staff and department contacts under an easy to navigate directory. Link to the Apple App Store to download the Free App!
https://apps.apple.com/us/app/petersburg-school-district-ak/id1565874931
Link to the Android Google Play Store to download the Free App!
https://play.google.com/store/apps/details?id=com.apptegy.petersburgborough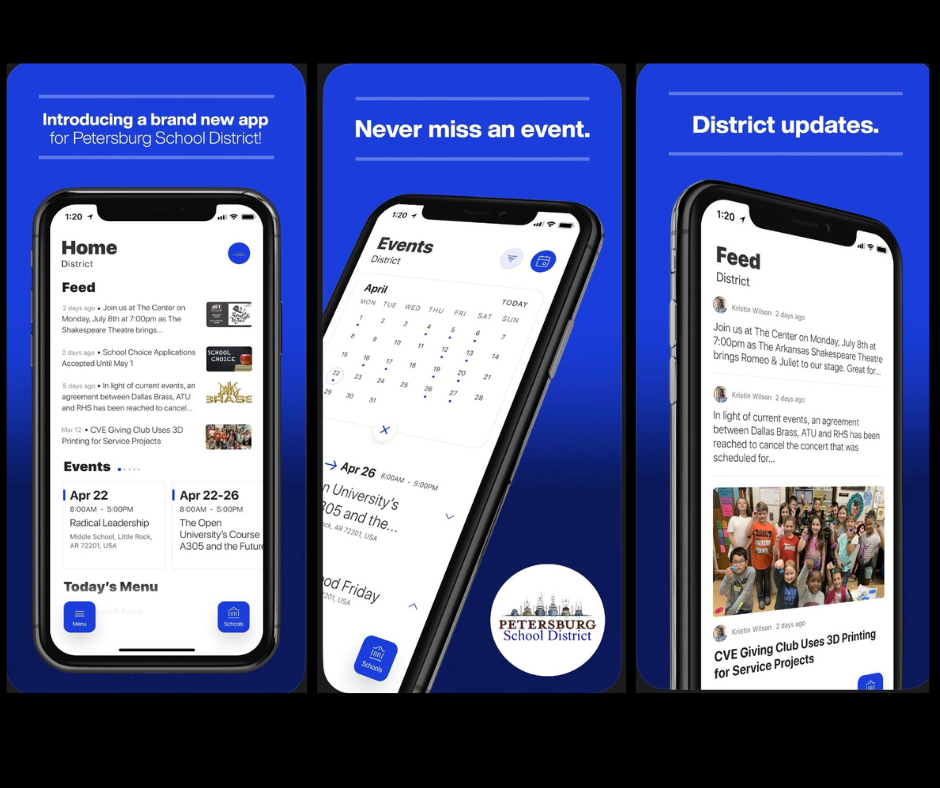 Financial Planning for Post Grad - Parents Night, Tuesday October 4th at 6PM in the PHS library. Having a plan can make college/trade school or life after HS more affordable. Learn about current and future costs of college and trade schools, the value of higher education, types of financial aid, expected family contribution, student loans, FAFSA, 529 Plans, savings strategies, the value of having a plan, and a Q&A session. Open to all parents of kids grade K-12, it is never too early to start planning.
*Middle School Cross Country Home Meet! Saturday, Sep 17 Girls race @ 11:00AM and Boys race @ 11:40AM. 5 Schools (Ketchikan, Wrangell, and POW) with approximately 80 Runners. Race starts in front of the Elementary school, they head up Excel to 8th St, through ball fields to Hungry Point trail, down to Sandy Beach Road and back to the Middle School along N. Nordic ending on 1st street. Cheer the runners on along the route. Drivers, please use caution in these areas between the hours of 11 AM and 12:30PM, especially at Eagles Roost Park/hill. Come out and join the running fun! Go VIKINGS!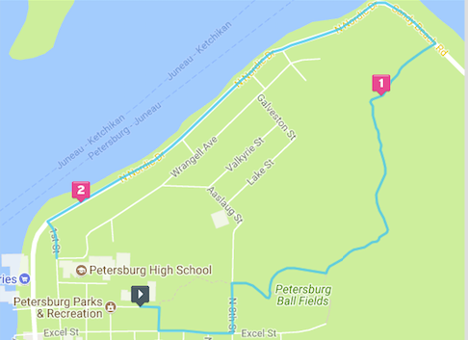 District wide vision screening will happen onsite Sept 19-21st during the school day. The screening is more than a simple eye chart but not a close-up exam, no eye drops or dilation. Parent/guardians will be contacted if their child is recommended to get a more in-depth exam. Vision Screening is done by Dr. Kamey Kapp of Last Frontier Eyecare and offered at no cost through the Tundra Health Initiative. If we are unable to screen your child this time around there will be another offering in November. If you wish to opt your child out, please contact the school office.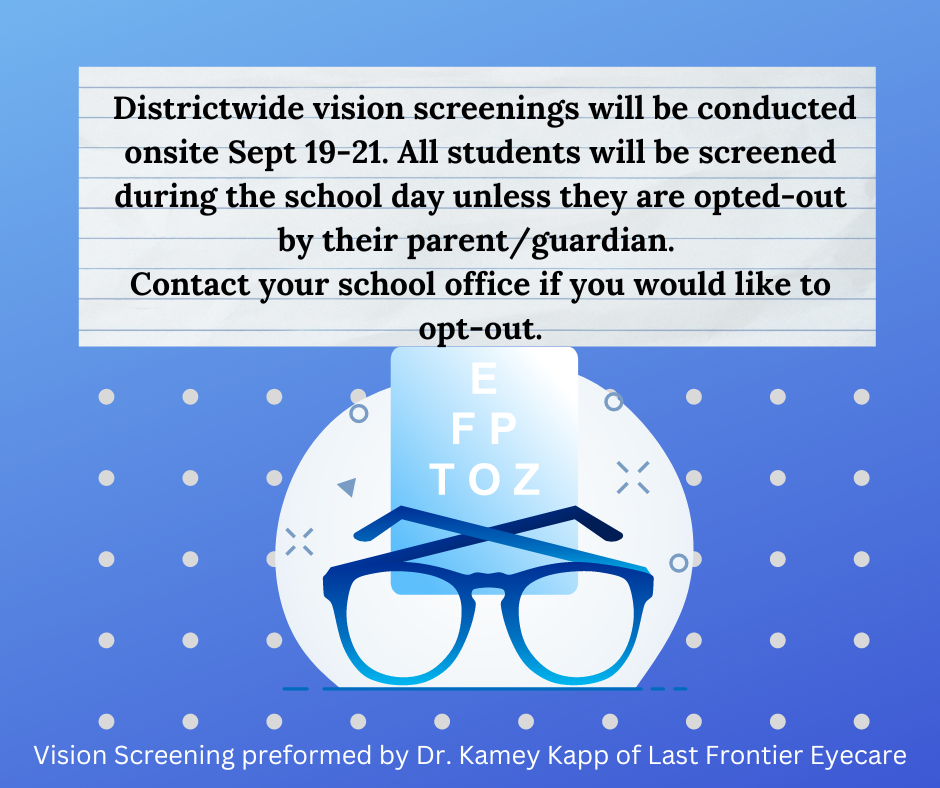 The Petersburg School District is currently receiving proposals for photography services for high school athletics and activities for the 2022-23, 2023-24, 2024-25 school years. A description of desired services is outlined to assist interested service providers to develop their proposals. A proposal which includes a collection of 5 sample photos and a letter of interest are due October 3rd, 2022. Proposals will be reviewed by the appropriate district selection committee and a selection will be made by Friday Oct 7th, 2022 Interested service providers may submit their proposal to Petersburg School District, P.O. Box 289, Petersburg Alaska, 99833-0289, or email to Mara Lutomski (
exec@pcsd.us
) or by fax to 877-526-7656.
https://5il.co/10tp1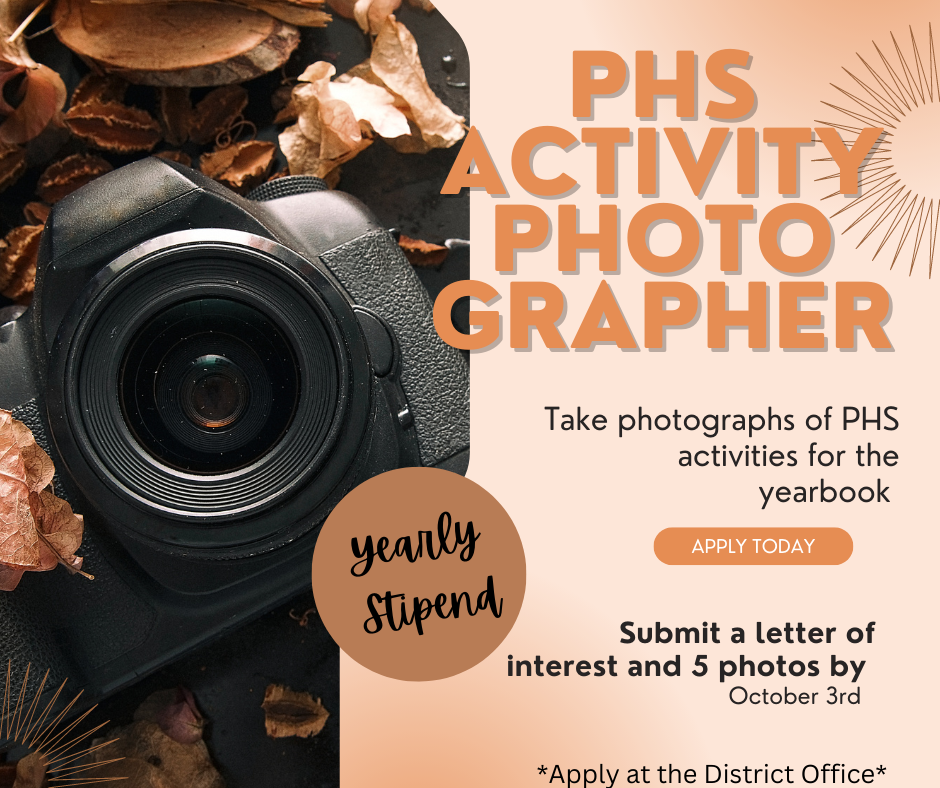 NO SCHOOL Friday, Sept. 9 for Elementary students ONLY for Intro to My Child Conferences. Regular Friday schedule for Middle and High School students!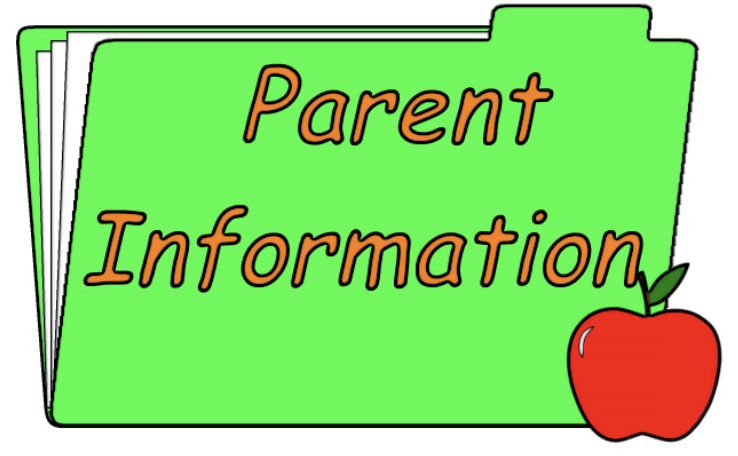 TONIGHT! If your 6th grader hasn't already decided on and secured an instrument for this fall, there will be a "try-out" time for instruments that you can rent from Metropolitan Music. You can attend the "Instrument Petting Zoo" Tuesday August 30th from 5pm - 8pm in the High School Music Room. 6th grade parents should have received an email from Mrs. Corrao at the beginning of August describing the process. If you have questions, or you didn't receive the email, please reach out to her at
ccorrao@pcsd.us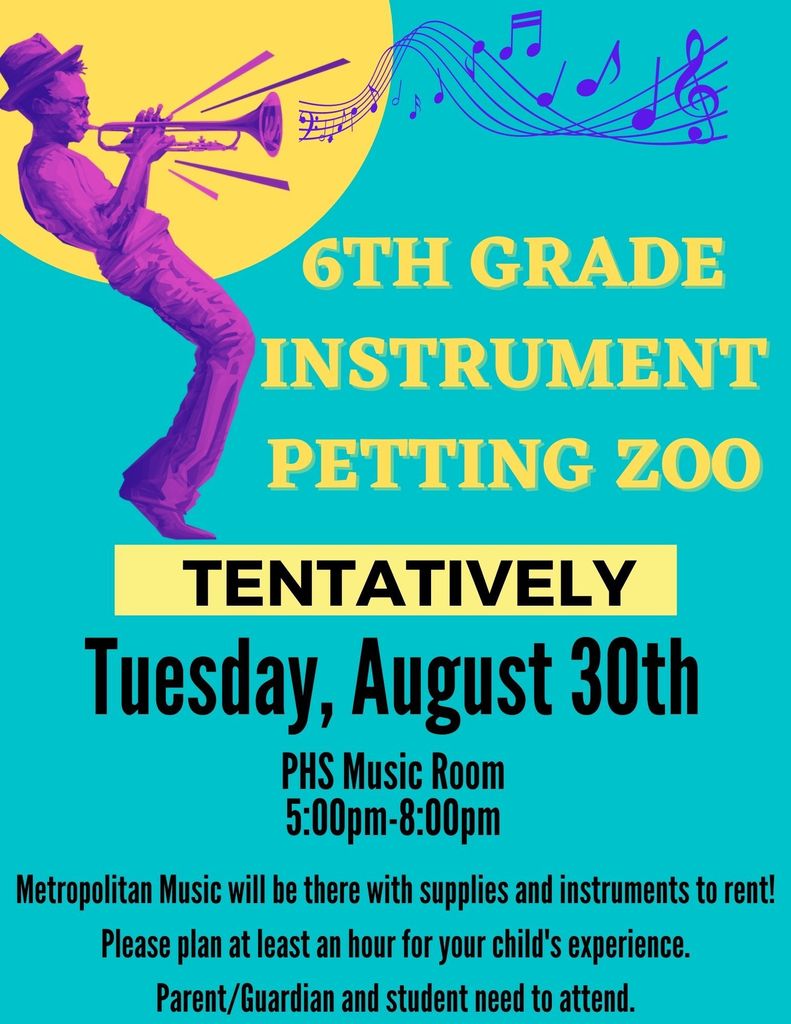 Welcome back, PSD students, staff, and families! Here's to new beginnings and a great year!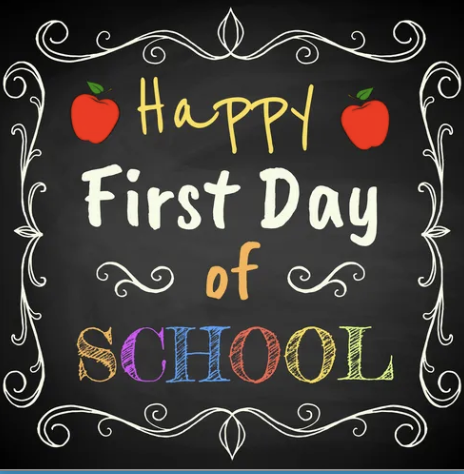 Hope to See You Soon!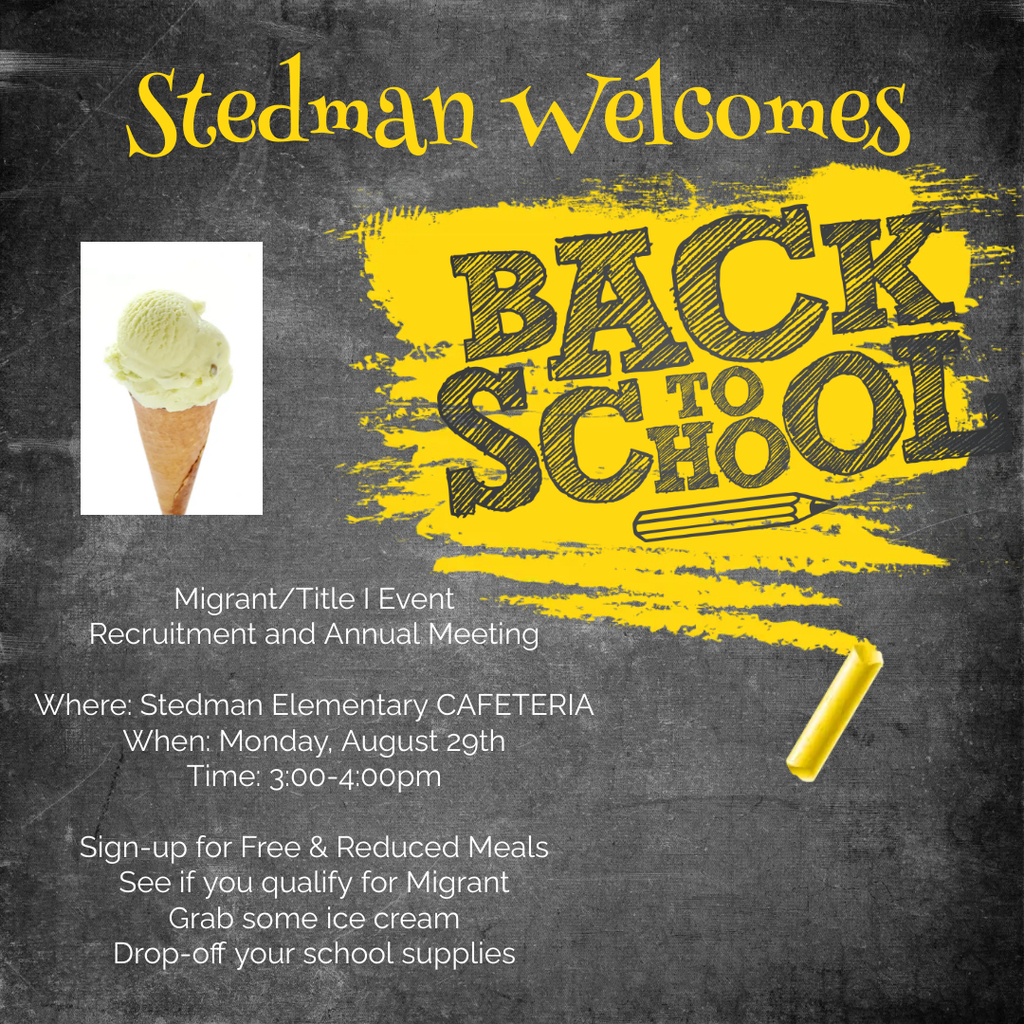 Happening TODAY (Monday) at 3pm! Welcome back to school Migrant/Title 1 Ice Cream event at the Elementary Cafeteria 3pm-4pm. Apply for Free and Reduced meals, see if you qualify for Migrant Ed, drop off your school supplies, and have some ice cream. See you then!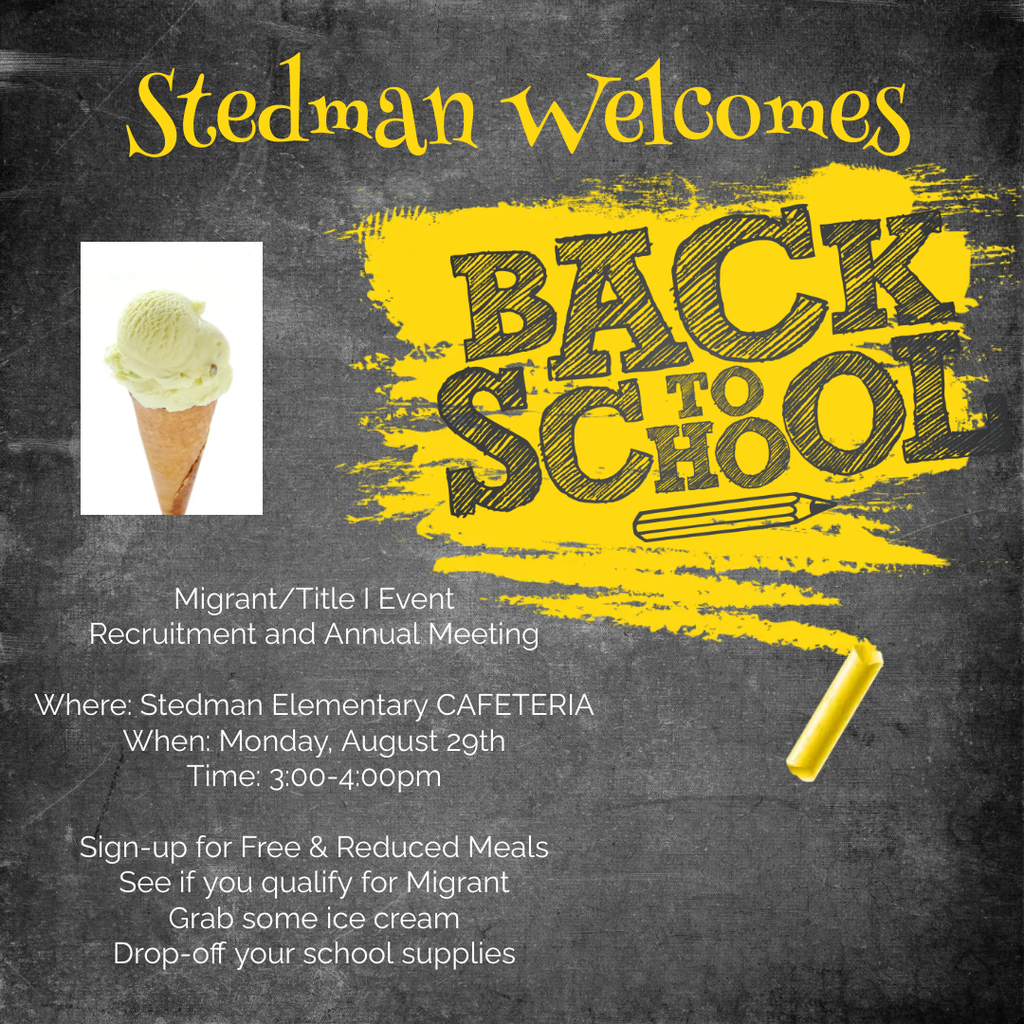 The 22-23 Free & Reduced Meal Application is now live and ready to be filled!!! Remember, no Federal waivers have been announced for 2022-2023 which means meals will no longer be free for all students. The Middle School and High School have qualified for a program to provide free meals for ALL of their Students. For Elementary students who do not have a Free or Reduced meal status, pricing will be the following: Breakfast: Free for all Lunch: $3.50 for full price, $.40 for qualified reduced applicants. To apply online for Free or Reduced Lunch, visit schoolcafe.com, and log into your portal. If you have questions call Carlee at 877-526-7656 X212 or email
cjohnson@pcsd.us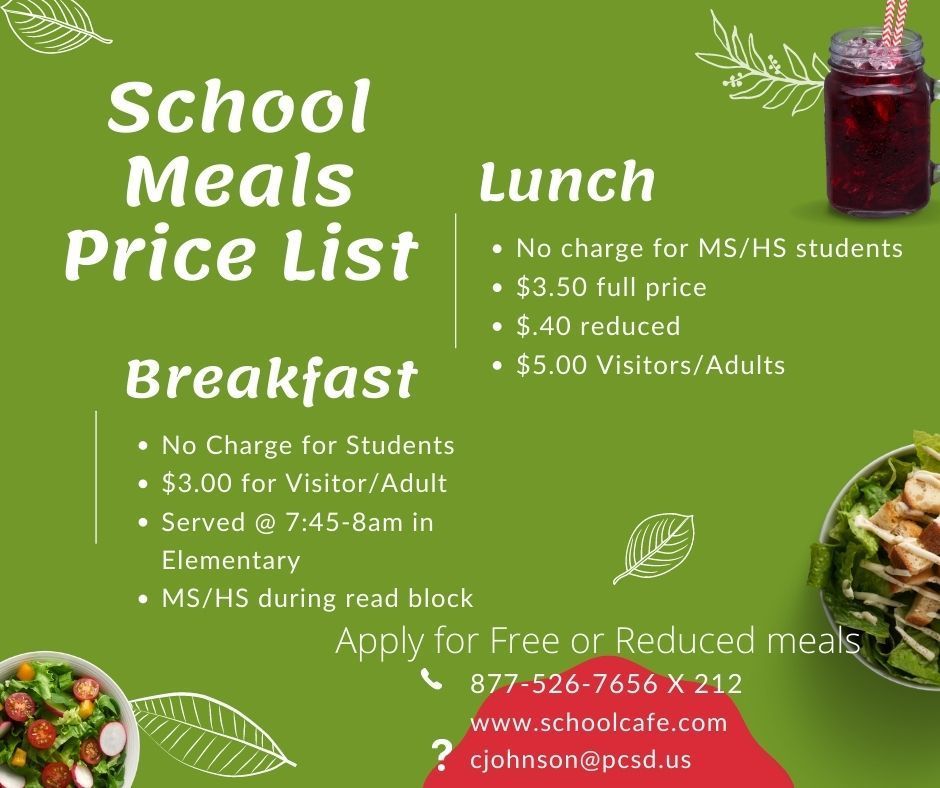 Check out our summer food program option!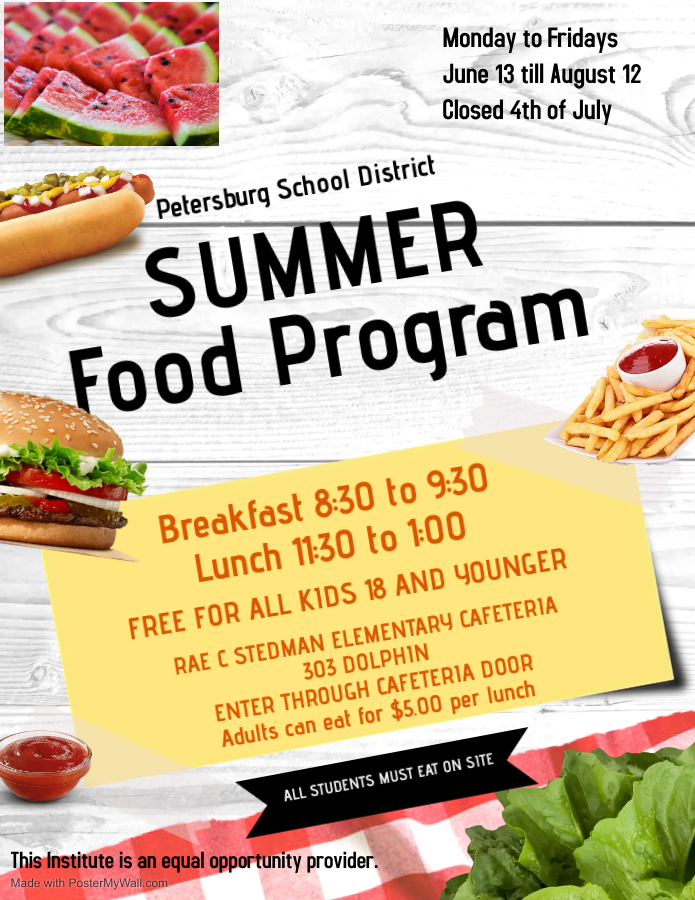 ​Parents, please stop by the middle school to pick up anything that middle school students may have left behind. The middle school office will be open ​between 8 am and 3 pm Tuesday​ (June 9th)​ through Thursday​ (June 11th). Items not collected by this coming Friday will be given to the Salvation Army. If you have any questions, please feel free to call the middle school office at 1-877-526-7656​.​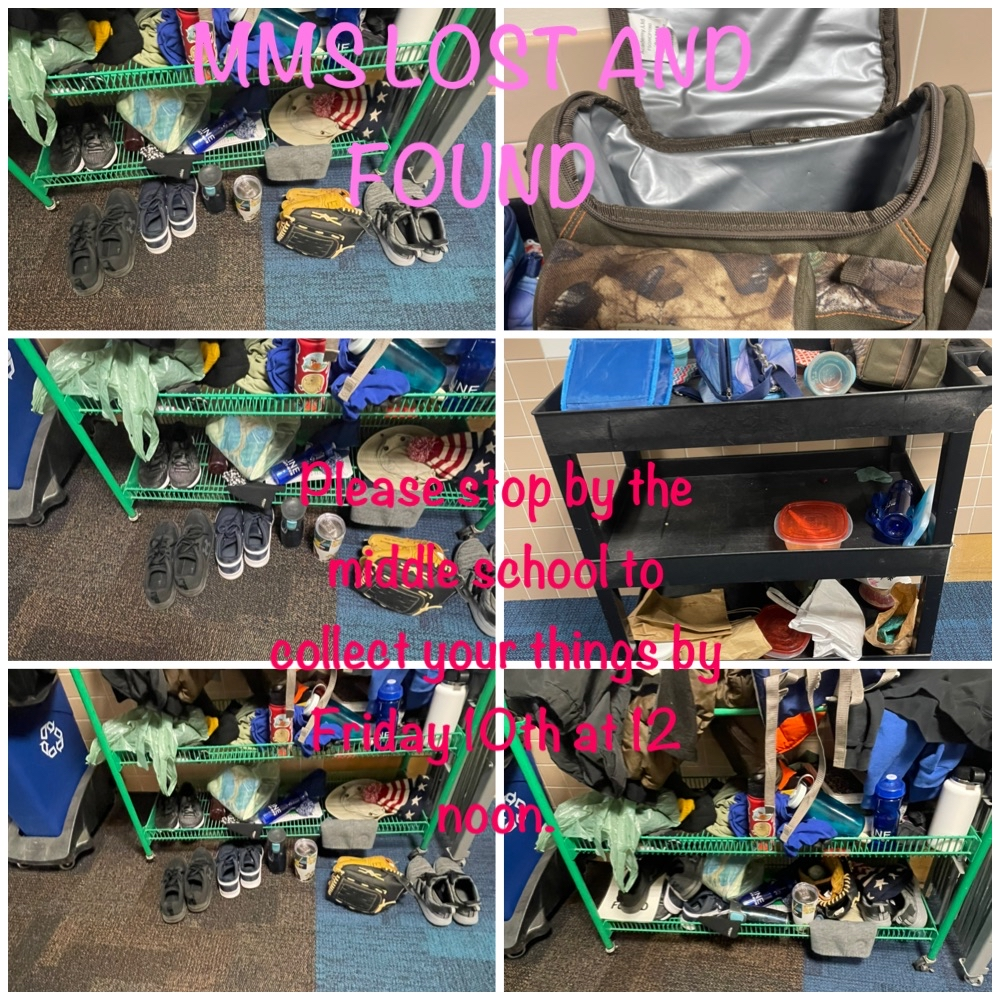 Viking Baseball defeated Kodiak 5-4 tonight to advance to the State Championship game on Saturday at 3pm. Senior Lathum Johnson pitched a complete game in the win on Friday night. You can watch the Vikings play on the NFHS network. Let's go Big Blue!

The Petersburg High School Student Musicians are performing tonight in the Wright Auditorium. Concert starts at 7 PM. If you are unable to attend in person, check out the live stream
https://www.youtube.com/watch?v=IbMJ4-m1A4I
PHS Spirit Week! Today is Meme day; Tues is Throwback Day; Wed is School Colors; Thurs is Summer Day; Friday is Mayfest! We will have a pep assembly on Wed, track and field will travel to Regions, baseball will be hosting JDHS Thurs through Saturday, all leading up to an outstanding Mayfest Weekend. Let's Go Petersburg Vikings!