Mitkof Middle Activity Night tonight from 6:30 to 8:30. All current MMS students are invited to join us for dancing, open gym, board games, Just Dance 2022 and dodgeball. Entry cost is $2 with candy and soda available for purchase as well; please enter through through the main PHS doors.

BOYS BASKETBALL UPDATE! One team was unable to make it to Petersburg today due to weather. Here is our update for Friday Jan 14th Scrimmages. 5:00pm Sitka vs PSG White 6:00pm PSG Blue vs PSG White 7:00pm Sitka vs PSG Blue Schedule for Saturday is TBD.
Petersburg Boys Basketball Jamboree This Weekend. Due to disruptions in schedules our series with Craig High School has been canceled. We have been able to get 2 boys teams here to Petersburg for some games. Unfortunately girls teams that were scheduled to arrive have recently canceled on attending. PHS BOYS JV JAMBOREE SCHEDULE (Subject to change) FRIDAY January 14, 2022 4:00pm SITKA vs PSG WHITE 5:00pm SITKA vs JDHS 6:00pm JDHS vs PSG BLUE 7:00pm SITKA vs PSG BLUE 8:00pm JDHS vs PSG WHITE SATURDAY January 15, 2022 3:00pm JDHS vs SITKA 4:00pm JDHS vs PSG BLUE 5:00pm SITKA vs PSG WHITE 6:00pm JDHS vs PSG WHITE 7:00pm SITKA vs PSG BLUE All games will be streamed on the NFHSNetwork @
www.nfhsnetwork.com
SPECTATORS & TICKETING Petersburg High School has partnered with HOMETOWN TICKETING as we are moving to an electronic version of ticketing for all our events. Please visit our school district website at
https://www.pcsd.us/page/ticketsales
to obtain tickets OR you may also obtain tickets by using the HomeTown Ticket Fan App through android or ios devices. There are limited tickets available! MASKS ARE REQUIRED FOR ALL SPECTATORS AT THIS EVENT. Tickets are available this weekend for NO CHARGE HOWEVER YOU MUST HAVE A TICKET TO PRESENT AT THE DOOR! FOR THOSE NEEDING EXTRA ASSISTANCE, PLEASE CALL THE PHS OFFICE AT 877-526-7656.
It was wonderful to have our students back in-person on a normal schedule here at school, despite a few room shuffles! Thanks to our families for working to safely get their students to and from school, despite the winter challenges. Awesome work from our Borough crew and local maintenance folks in sanding around the schools! Here's hoping we can keep the in-person learning going as this ice and snow slowly melt away.
IMPORTANT: Due to continued concerns about the snow load on District buildings, combined with the upcoming winter storm advisory and heavy rains, Petersburg High School and Mitkof Middle School will be released at 12:15 on Friday, January 7th. Buses will run at 12:15, and students will have grab and go lunch. Athletic practices will remain at their regular times. This will allow staff time to prepare for the upcoming weekend weather on the school property.
A monstrous Thank You to the many volunteers who came out on Wednesday to help clear the snow across our District. This hard-working crew, despite the freezing temperatures, allowed our buildings to open and made positive progress on the snow removal required before the rain arrives. You are awesome! Community Volunteers: Bradee Axmake, Jared Bright, Emil Christensen, Carin Christensen, Josh Conn, Lindsi Dreisbach, Erik Dreisbach, Josh Etcher, Jack Freysinger, Ginger Evens, Emma Gates, Kevin Hagan, Brian Kandoll, Matte Kandoll, Scot Kandoll, Casey Knight, Ryan Littleton, Bennett McGrath, Jeff Meucci, Brian Newman, Aaron Phillips, Bob Rankin, Jordan Reid, Pam Speck, Kaili Watkins, Billy Ware, Matt Whitacre, Joe WIllis School District Employees: Aaron Buller, Jesse Birchell, Dino Brock, Michelle Brock, Rick Brock, Ruby Brock, Heidi Cabral, Jaime Cabral, Heather Conn, Alice Cumps, Nancy Curtiss, Rick Dormer, Jim Engell, Rachel Etcher, Casey Gates, Marketa Ith, Katie Kandoll, Gregg Kowlaski, Mary Midkiff, Barb Marifern, Becky Martin, Shirlene Olson, Dave Owens, Stephanie Pawuk, Rocky Peeler, Kayla Popp, Julie Sheldon, Bridey Short, Christine Slaght, Hannah Smith, Juan Sosa, Barb Steltz, Tanya Thynes, Tommy Thompson, Annica Tufeles, Blaine Volk, Beau Ward, Eliza Warmack, Erin Willis, Ethan Bryner, Tim Shumway, Bridget Wittstock Student volunteers: Tyler and Elias Ward, Andy Mihai, Jack Engell Inside: Hillary Mullen, Kerri Curtiss, Michelle Brock Those who fed us and made us a bit more comfortable in the cold weather: Kerri Curtiss, Mara Lutomski, Carlee McIntosh, Carol Larson, Karla Sosa, Sarah Larson, Katy Kandoll
PHS and MMS Families-- After spending multiple days removing snow, unplugging drains and maintaining buildings, all three buildings will reopen for Thursday and Friday, January 6th and 7th, this week. PHS and MMS will be on regular class schedules; Thursday is an ODD day in PHS and Friday is an EVEN day. Finals week, originally scheduled for Wed through Fri next week, has been canceled. The week of January 10th will be a on a regular schedule in both PHS and MMS. Friday, January 14th, will still be the end of quarter 2 and semester 1. Note--The entrance to Mitkof Middle School will remain closed, so please use the main doors of PHS for entering and exiting both MMS and PHS for the next two days. Be safe as you get to school over the next couple days, Vikings. We are excited to see you all bright and early! Mr. Dormer
PSA: Dolphin Street will be closed for Stedman Elementary Recess from 3rd to 5th Street access 10:45-12:40 for Thursday (1/6) and Friday (1/7)! Covered areas on both playgrounds are UNSAFE with the snow load on the roof. Do not walk under or around the perimeter!!
From Stedman Elementary: All three school will open as normal tomorrow and Friday! I thank all our volunteers for their hours and hours of manual labor these past three days. Leaks have been found, closets and doors can open and close, and ceiling panels are replaced.
If you see these people around please take a moment to thank them for volunteering on the roof of Stedman!! Those who shoveled on and off the roof for the last two days: Aaron Buller Kevin Hagan Brian Newman Brian Kandoll Matt Kandoll Scott Kandoll Joe WIllis Josh Conn Emil Christensen Carin Christensen Pam Speck Ryan Littleton Matt Whitacre Jim Engell Tommy Thompson Bridey Short Bradee Axemaker Bridget Wittstock Julie Sheldon Jesse Birchell Blaine Volk Juan Sosa Rocky Peeler Marketa Ith Tanya Thynes Christine Slaght Heidi Carbal Gregg Kowlaski Rachel Etcher Katie Kandoll Shirlene Olson Jordan Reid Aaron Phillips Josh Etcher Billy Ware Bob Rankin Jack Freisinger Heather Conn Jared Bright (Lift) Those who fed us and made us a bit more comfortable in the cold weather: Kerri Curtiss Mara Lutomski Carlee McIntosh Carol Larson Karla Sosa Sarah Larson Katie Kandoll Tomorrow we have a crew inside scanning all classrooms for at Stedman to make sure we have gotten all ceiling panels back up, leaks and drips fixed, and to make sure all rooms have working doors and closets now!! Thank you for your patience, and I apologize for the massive inconvenience this cancellation presents. We need pathways to/from: backdoor to pool backdoor to covered area covered area to cafeteria ramp cafeteria ramp (maybe? we might not be able to do anything?) cobblestone path by library from office to covered area stairs shoveled ice melt placed covered areas swept out or shoveled (it is super icy) The MS/HS will have numerous work crews on the roofs over there to continue with the removal of snow.! Calling all and any volunteers!!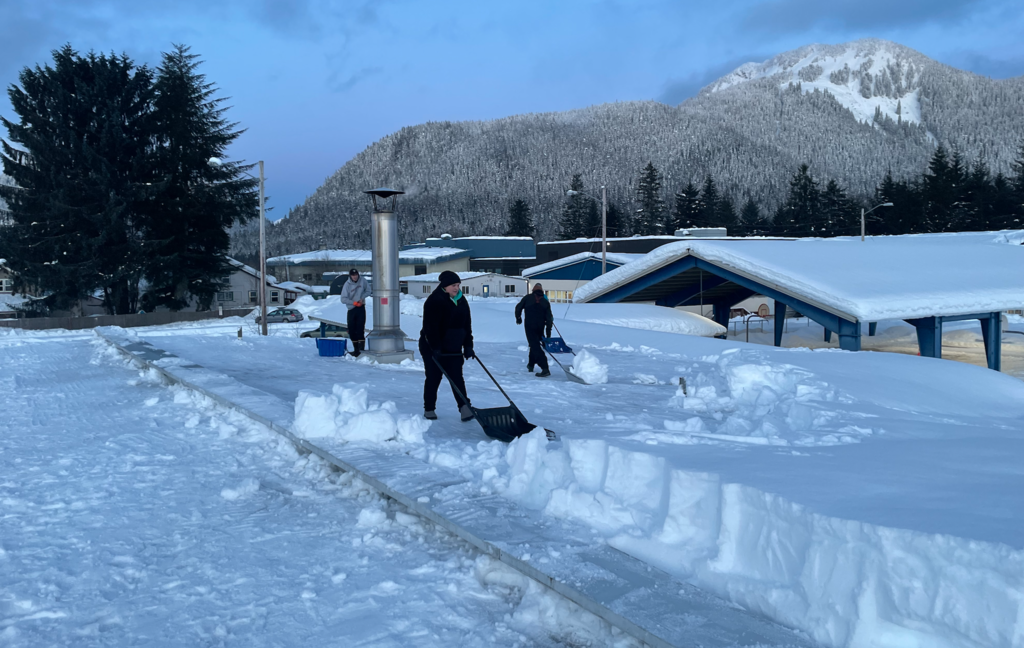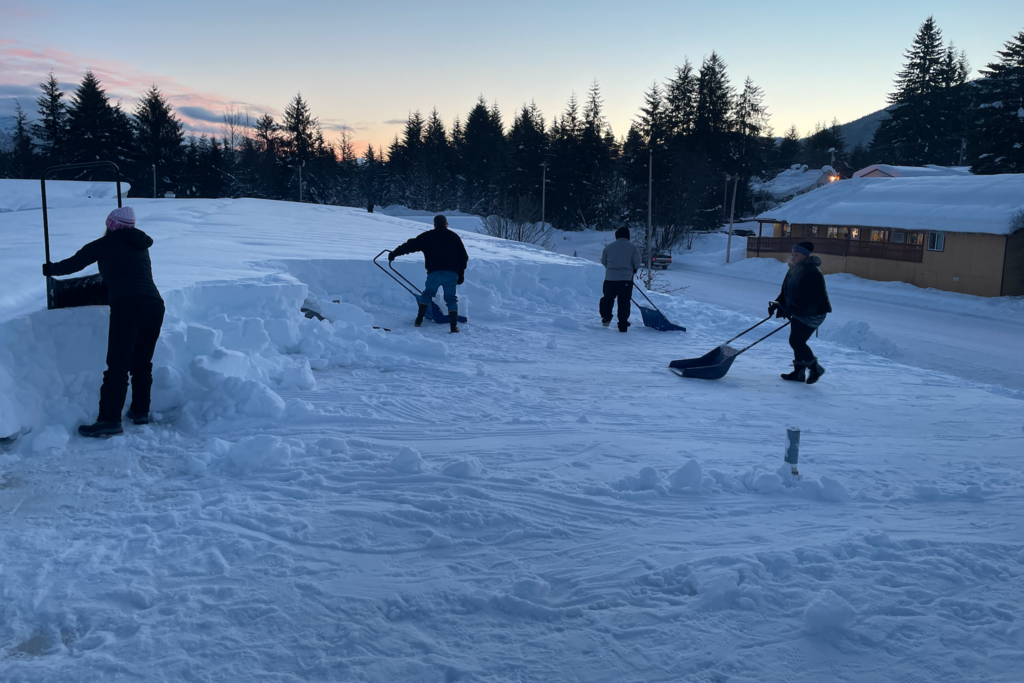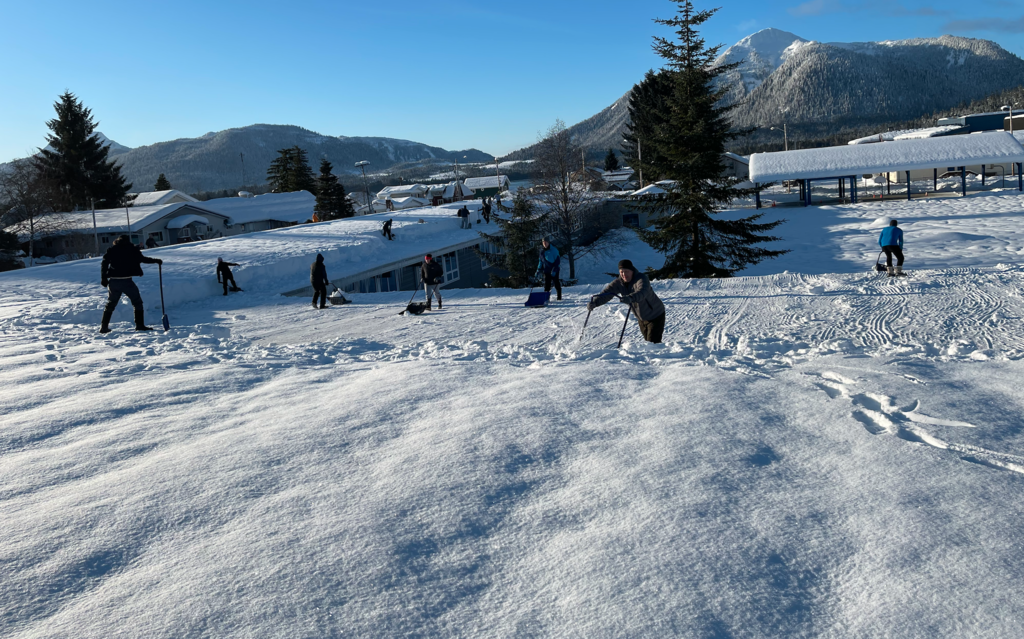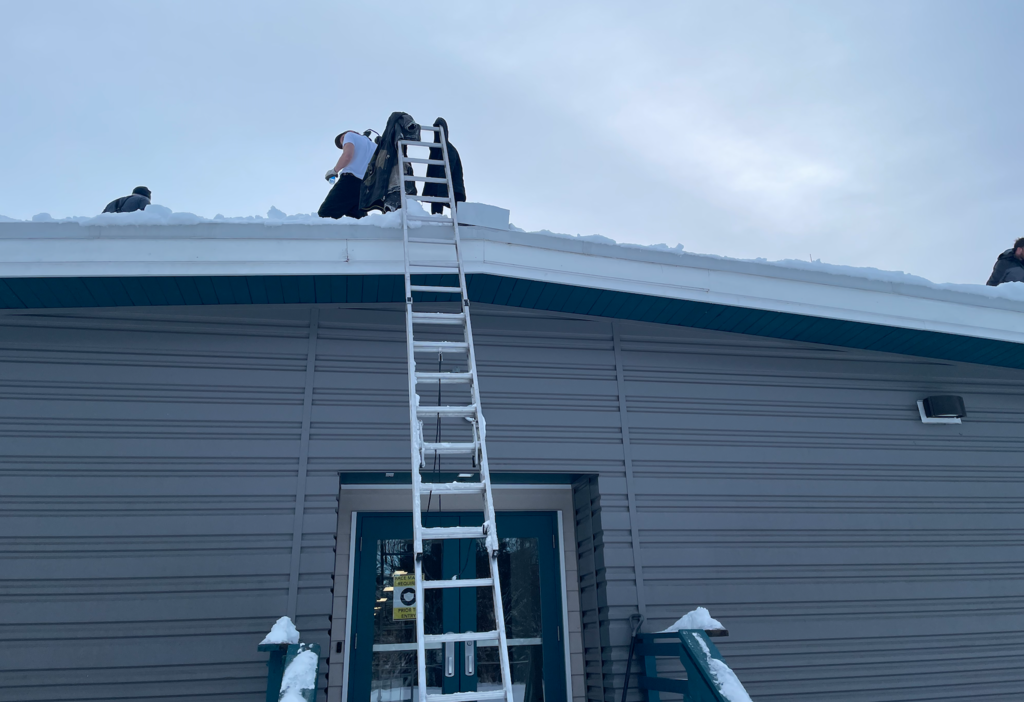 SCHOOL CANCELLED January 5: Due to ongoing issues with snow removal, icy conditions, weather advisories, and potential damage inside the buildings, school will be canceled-NOT VIRTUAL- again Wednesday, January 5. Our maintenance crew, school staff, and local volunteers made a lot of headway at the elementary school today, but we need to focus on areas around the buildings and the middle/high school roofs and gym. If you are able to help with snow/ice removal and/or have a snowblower you are willing to share (on the roof), please call the District Office at 1-877-526-7656 for further direction. We will not be opening our doors until the roofs and entrances are cleared. Thank you and stay safe!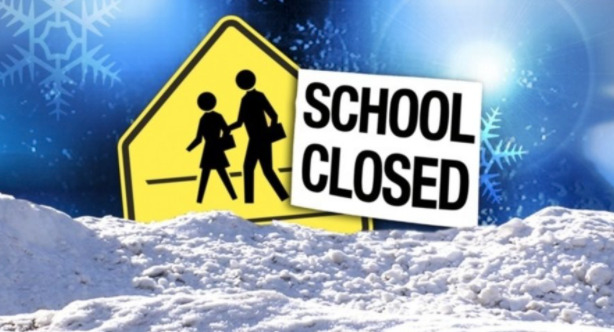 IMPORTANT ANNOUNCEMENT: There will be no school for students Tuesday, January 4, 2022 due to heavy roof snow loads. Our maintenance crew has been working diligently to prepare for school reopening but the additional weekend snowfall has pushed the snow limits over capacity. All schools will be closed, NOT virtual. If you are able to help with shoveling and/or have a snowblower you are willing to share (on the roof), please call the District Office at 1-877-526-7656 for further direction. Rate of pay will be $16.57/hour and you will need to complete payroll paperwork at the District Office. We will not be opening our doors until the roofs and entrances are cleared. Thank you and stay safe!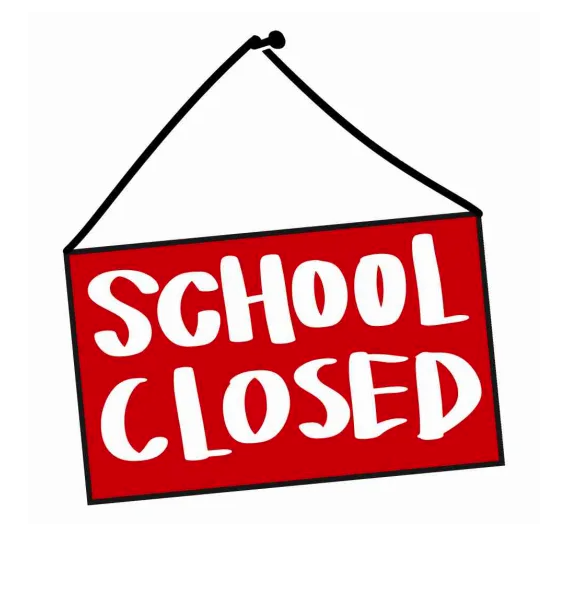 Final Day at the Clarke Basketball Tourney Schedule: PHS Boys vs Hutchinson @ 10:45 am PHS Girls vs Metlakatla @ 12:30 pm Live Stream Link available @ the PHS website & the PSD Activities page.
Congratulations to our LAST Day of Winners for the Holiday Cash Raffle!!! $100 Cena Worhatch $200 Erica Thompson $300 Ashley Lohr $300 Matt Pawuk
Hey Viking Fans! Want to watch Viking Athletics this weekend? PHS Wrestlers are at state, while both Boys and Girls Varsity Basketball teams are playing in a tournament in Sitka. All streams are on the NFHS network. Check out the PHS Website for streaming information. Good Luck Vikings!
This Friday is PHS Day of Giving! Our Viking students will be working around town to give back in a small way to our wonderful community that supports us every year. Thank you Petersburg!
Thursday 12/16 Holiday Cash Raffle Winners $100 Stan Eilenberger $200 Teresa Stolpe
12/15 Holiday Cash Raffle $100 Lindsey Driesbach $200 Mike Leonard
PSD is hiring for a Full Time year round Maintenance Technician. Find more information & other employment opportunities at our website: pcsd.us/page/employment-opportunities Apply online at alaskateacher.org