Congratulations to our Native Youth Olympians (NYO's) for a stellar performance in Juneau over the weekend, led by Coach Cabral. These pictures say it all. Way to go Vikings!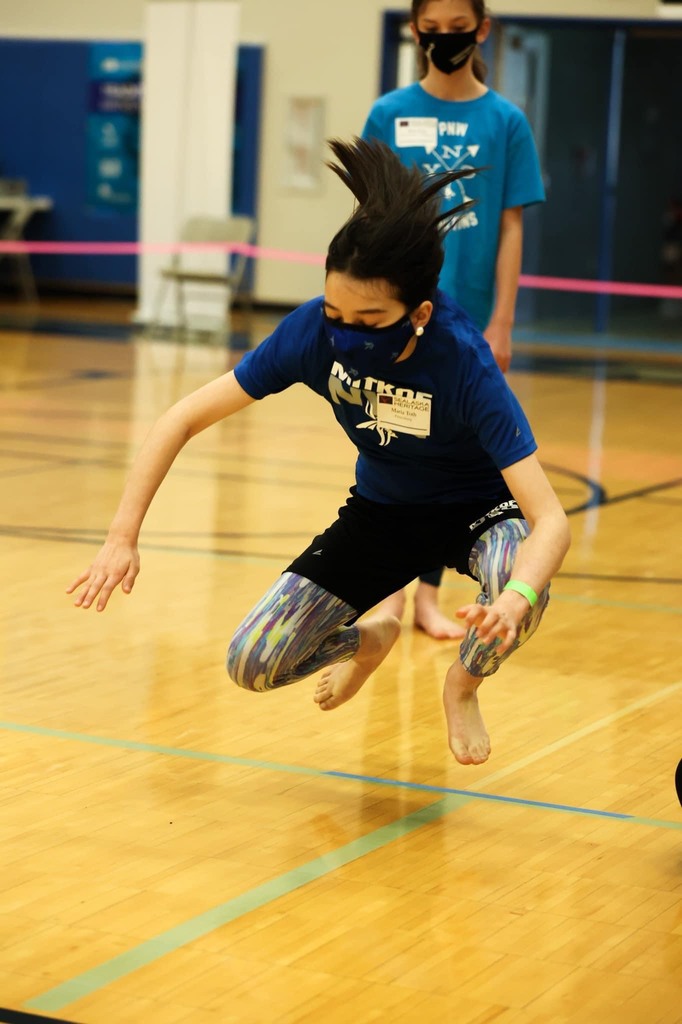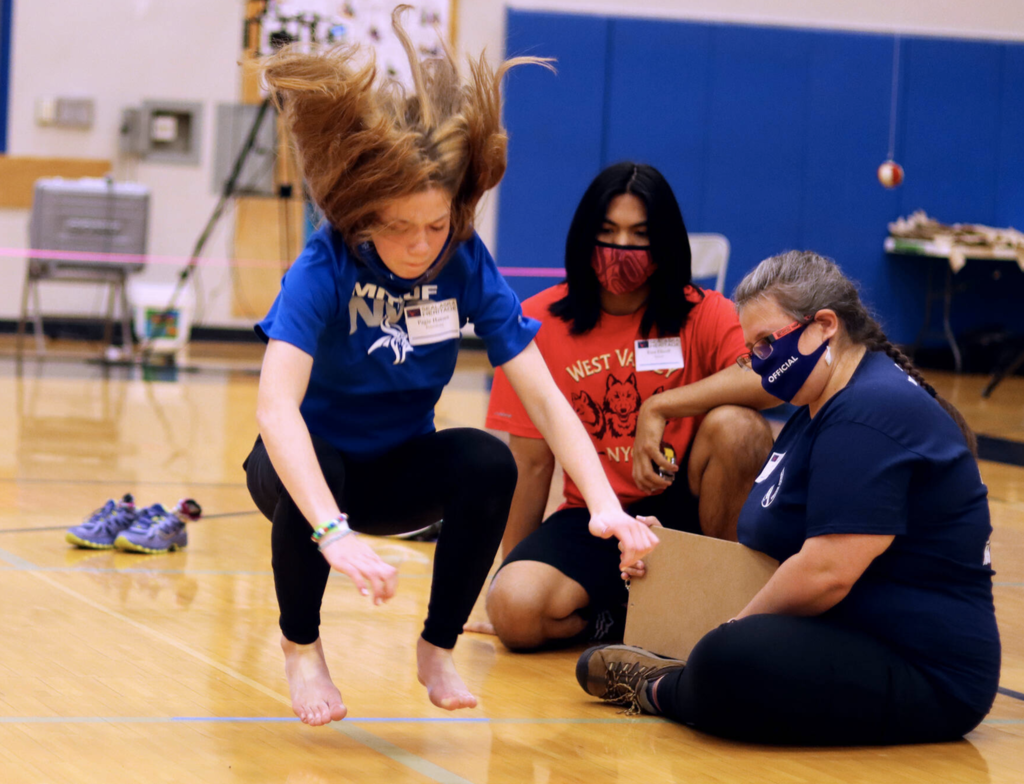 Application processing for Free and Reduced Lunch is open and necessary NOW! The USDA Covid waiver granting free student meals has expired. We would like all families to apply for Free and Reduced Lunch (even if you don't think you qualify). These applications impact programs at the district beyond just a free lunch. These applications help us secure reduced internet rates, fresh fruits and vegetables for students, Title 1 reading programs in the Elementary, and helps us qualify for grants. Depending on the number of qualifying applications, it could qualify the whole school for free meals and that is something that would benefit all students! Don't delay, Apply today! *unfortunately you will need to apply again next school year as well.
https://www.schoolcafe.com
IMPORTANT: We would like to invite any parents or guardians who have a child in school to fill out the online Free and Reduced Priced meal program application. This free service enables families to receive program benefits faster than using the paper application. Your application is electronically submitted directly to the child nutrition office for processing. This is a confidential system. Upon approval of your application, your children could qualify for Free or Reduced Priced meals. You need only fill out one application per family, regardless of the age of your students. Be sure to add all members of the household including those not in school yet. When applying the first time, you will be asked for your state and school district. Applications to other schools will not be accessible by our office. If you have received benefits in the past you must reapply every year. Do not hesitate to email our Food Service director, Carlee Johnson, at
cjohnson@pcsd.us
for more information. Thank you.
https://www.schoolcafe.com
NOTE: WHEN FILLING IN APPLICATIONS, IF YOU ONLY WORK A FEW MONTHS OUT OF THE YEAR, ENTER INCOME AS A YEARLY AMOUNT I.E. YOU MAKE $500 FOR JUNE, JULY AND AUGUST, YOU WOULD ENTER $1500 YEARLY.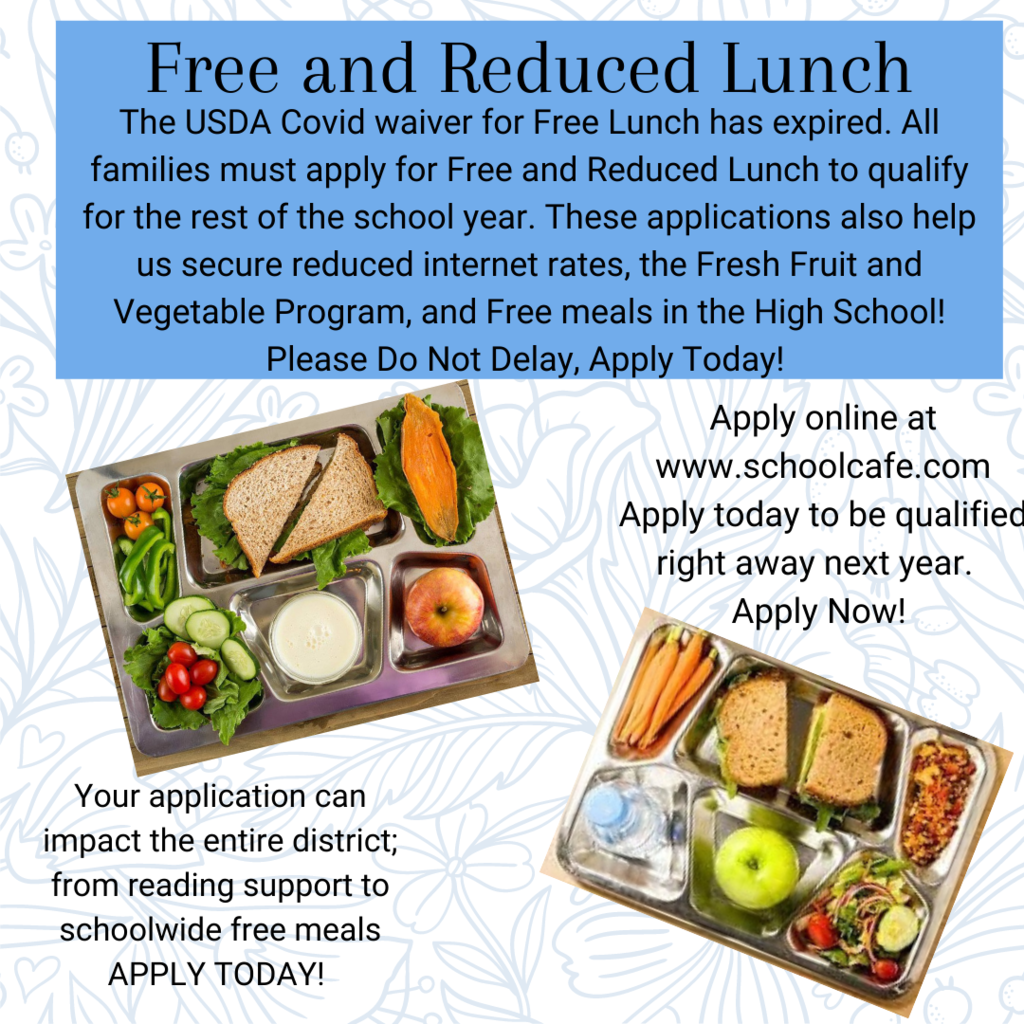 A huge thanks to the visiting musical group The Small Glories for taking time to work with our MS and HS band students today. They are a talented musical group performing in Wright Auditorium tonight at 7pm.
Welcome back from Spring Break, PSD! As many students, families, and staff members are returning from travel, please remember that daily antigen testing is recommended. We encourage masking, but at this time masks are optional. If any symptoms appear at any time, please take an at home antigen test and schedule a PCR test at the Petersburg Medical center. Antigen testing kits are available for free in the school office for you to pick up, or call the office to have them sent home with your child. You can also sign up for at home kits with this online form:
https://docs.google.com/forms/d/e/1FAIpQLSc-BrblMDWrfJklqQ2549WBYHr3Z37KgmMrIpHAy8VXzEZoPA/viewform
The Region V Basketball Tournament is ready to begin in Ketchikan. The Lady Vikings take on Metlakatla on Wed at 11:30 while the PHS Boys play Wrangell on Wed at 4:45pm. Our pep band and cheer squad are there to support our teams! You can watch all the basketball action at this link:
https://k21schools.eduvision.tv/LiveSched.aspx
Check out the Region V basketball page below to access the 2A Girls and Boys brackets with upcoming game info. Go Vikings!!
https://asaaregion5.org/sports/basketball/
Stedman schedule this week is as follows: Thursday March 10, regular day, including student council, after-school recess and homework busters until 3:45 NO SCHOOL Friday March 11, have a nice Spring Break!
Stedman yearbook order deadline is April 15, 2022. $10 each, you may order with cash, check or online, they will be handed out near the end of May. To order a yearbook online, follow these steps: Go to order.remembermeyearbooks.com Enter your access key: N2QYJNWKM7 Enter your student's details and choose your quantity Proceed with checkout and place your order After placing your order, you will receive an email confirmation

PHS senior Bergen Kludt-Painter and other Alaska state finalists for the 2022 Poetry Out Loud contest competeTuesday, March 8 at 7 PM. The Broadcast of the Alaska State Poetry Out Loud Competition is scheduled to stream on KTOO
https://www.ktoo.org/video/poetry-out-loud-2022/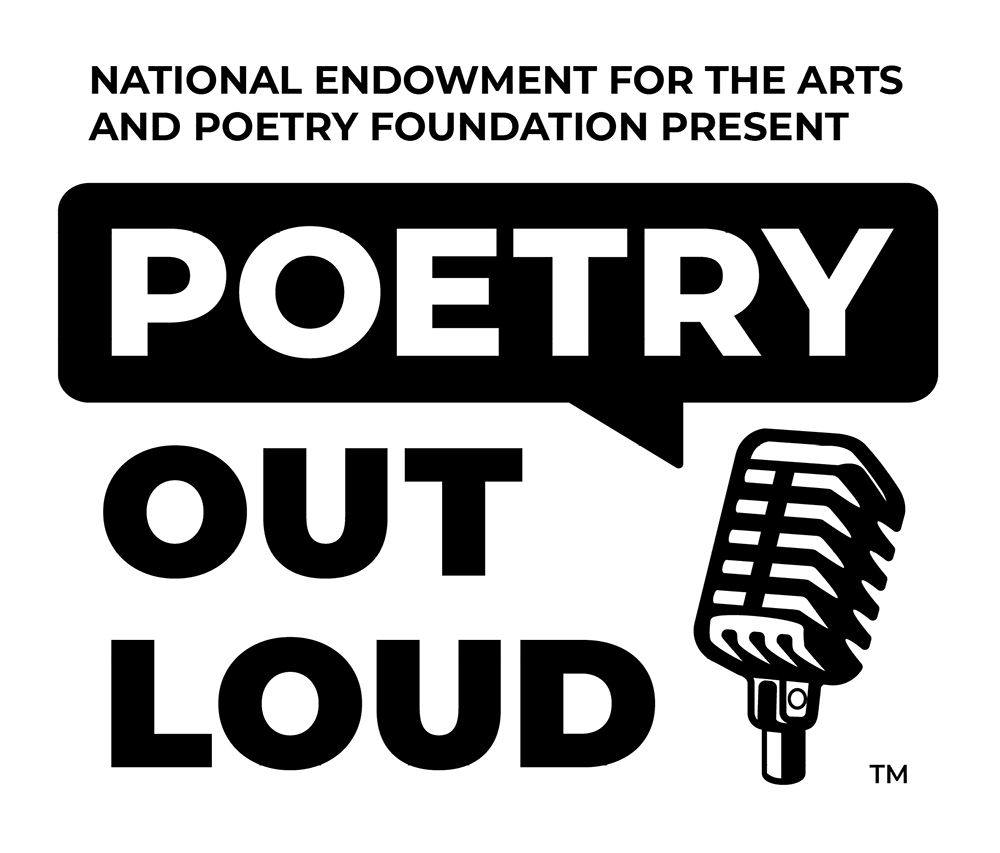 Reminder that Mitkof Middle School and Petersburg High School Parent-Teacher Conferences are on March 2nd and 3rd. Wednesday, March 2nd, from 4:00 to 8:00pm will be virtual conferences. Thursday, March 3rd, will be virtual conferences from 2:00 to 6:00pm with an option for in-person conferences. Please use the link below to schedule a conference time for your student. The scheduling program closes at noon prior to the day of the conference be sure to schedule ASAP. If you need any assistance, call the school office at 877-526-7656.
https://signup.com/go/JfABxZs
We are looking forward to meeting with our Viking parents!
Mitkof Middle School is hosting the Spelling Bee Finals tomorrow morning at 8:20am in Wright Auditorium. Reminder that families are allowed to watch in-person--masking is required of all audience members. The Stedman Spelling Bee Finals are also on Wednesday, but at 1:00pm. Stedman spellers have tickets to hand out for their family members. Thanks to Sue Paulsen for MC'ing this challenging and fun competition!
Petersburg is hosting a showing of the exciting new documentary centered around the Metlakatla boys basketball team, Alaskan Nets. Sponsored by Alaska Airlines and produced by Chris Pratt, some of the film will include Petersburg students as well as other Southeast venues. With the purchase of a ticket you will be entered in a drawing for prizes, including two Alaska Airlines tickets. Tickets are $20 and can be purchased on Hometown Fan, either through the app or on the district website. All proceeds benefit Petersburg Activities.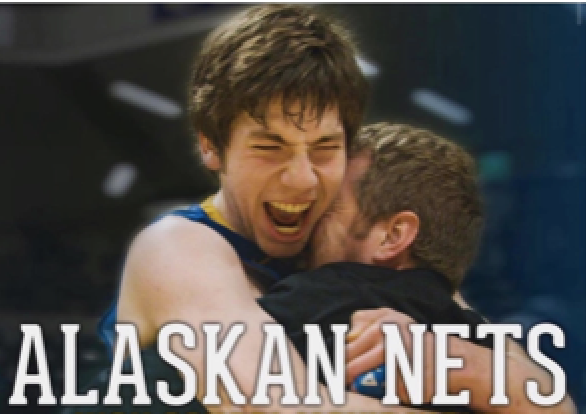 Homecoming Spirit Week in PHS! Dress up days are: Mon--Laundry Day; Tues--Celebrity Day; Wed--Gone Fishin'; Thurs--School Colors; Fri--Wolf Hunting. Games on Friday and Saturday, with masking required of all spectators. Friday night will also be our Homecoming Court ceremony with a dance following the games at the ANB/ANS Hall. Saturday night will be senior recognition. What a great week to be a Petersburg Viking!
Viking Basketball @ Wrangell this weekend, 2/18-2/19. Games begin at 4:30 on both evenings. The link to streaming is:
https://www.youtube.com/c/WPSDusStreaming/playlists?app=desktop
; Games will begin 15-20 minutes after the conclusion of the previous game. Good luck to our Viking teams! Next weekend is Homecoming in Petersburg!
Please use the survey link to sign-up for this week's Literacy Event!! Once you sign-up an email with the link and direction will be sent out to you on Wednesday. Check out the flyer and survey for more information. Sign-up:
https://forms.gle/bGFBLTgWur2SMP4x6
Survey will be closed once we reach 30 families!!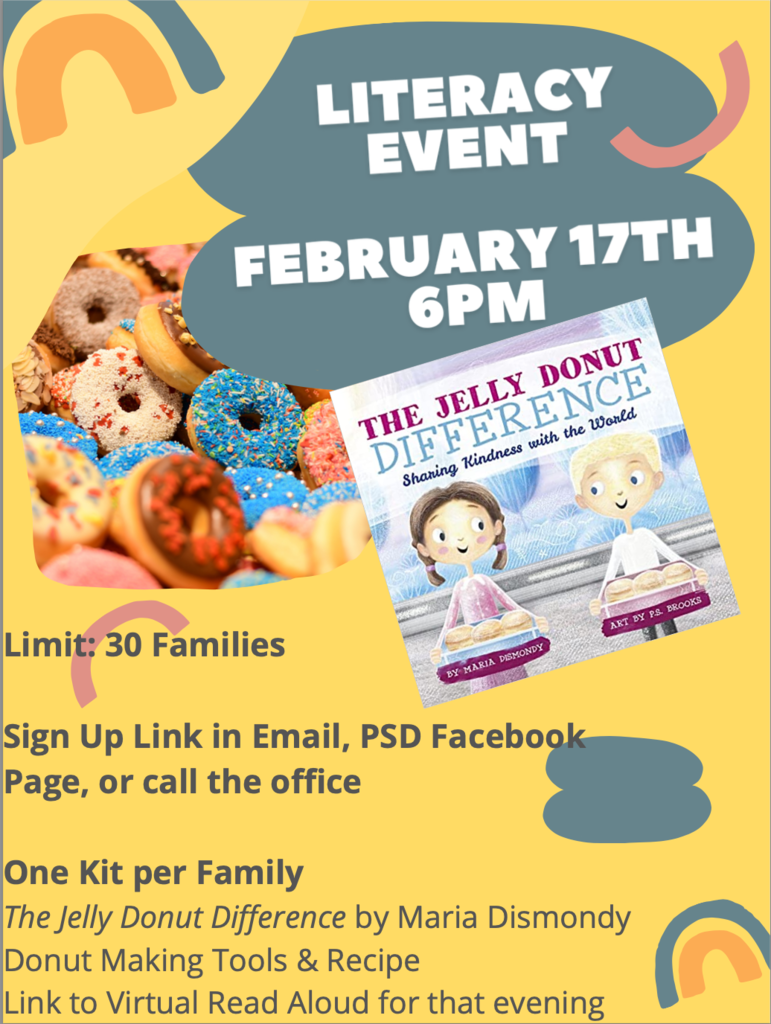 Petersburg Schools are Hiring! Hiring for August 2022: Teaching Positions : District Music Teacher, Secondary English Language Arts Teacher, MS/HS School Counselor. Hiring Now: Non Teaching Positions: Food Service Aide, Special Education Instructional Aide Coaching Positions: HS Varsity Track and Field Coach Find more information here:
https://www.pcsd.us/page/employment-opportunities